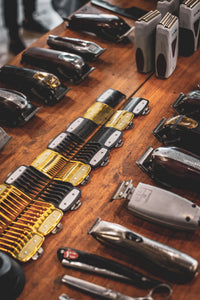 5 ways to upsell at a barbershop
Top ways to up sale at a barbershop
We all know the importance of up sales in a barbershop. Up sales to a barber can determine how profitable a day in the barbershop is.  Some barbers report that up sales account for more then 40% of their sales. Imagine making 40% more revenue each month just from up sales. Here are our top 5 tips to upselling at a barbershop.
1.Offer an upgrade on extra services.  For example,  offer shampoos along with beard treatments to clients with beards. Beard treatment includes the combing of the beard with hot beard straightening comb and distributing  beard oil.
 2. Another way to up sale is selling grooming products.  The easiest products to sale at any barbershop is beard products to clients with beards. At refined men grooming products we offer barbers the opportunity to not only up sale to clients but the opportunity so start their own beard care brand by providing wholesale beard products. Barber special – Refined Men Grooming Products We provide open label beard products that includes beard oil beard balm beard shampoo heated beard combs and electric shavers.
3. Men are increasingly open to the idea of looking after their skin properly, so many of our clients take up the option of our Jacks D-TOX face service. They'll have a D-TOX as well as a haircut, making their skin feel great. This is especially good if the client is feeling tired or jaded and hungover.
4. Other services might have a novelty factor, but, handled properly, could become a regular part of a male client's grooming routine. We are just now introducing an eyebrow threading service and will be trying to tie this in with the haircut, along the lines of: 'Why get a sharp new cut but leave your eyebrows to grow wild.' It's an easy service that can be done in the chair, takes minutes and, we reckon, could become very popular.
5. Men will often expect to have a dry cut, so we might encourage our clients to have their hair washed as they sit in one of our massage chairs. The client gets a better haircut, and this is a relatively easy upsell.
---