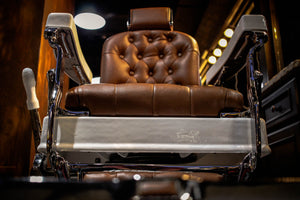 How to make more money as a barber as inflation rises?
Have you been keeping up with inflation? It seems like every time I turn around prices are going up from gas to food clothes etc. Its crazy this year alone rent has went up 30% and is expected to continue  to rise with no end in site. With the way the economy is going you are going to have two types of people. People who are are going to complain about prices and people who are going to hustle...... people who are  going to create a extra source of income, people who will provide extra services, people who are going to provide extra services and prosper instead of making ends meet.
Thats what refinedmengroomingproducts.com does is help barbers create a extra source of income. We provide open label beard products with  with over 50 different scents to choose from. We help barbers create sucess from behind the chair and eventually become a six figure barber.
Refined men grooming products Manufactures open label beard producrts. we take all of the tedious work away from you, so all you have to do is create your own logo and make your sales.
---